Slingshot 2 Wing Kite & Boat Package
SKU:

UPC:

MPN:

19236001

Condition:

New
Description
Slingshot 2 Wing Kite & Boat Package
Includes:
Space Skate 65cm Front Wing
Infinity 76 Front Wing
42cm Rear Wing
28" Mast
Pedestal Base
610mm Shift Fuselage
,Foil Hardware
Rear Wing Shim
Case
What Slingshot has to say about the FKite
We have taken all the input we have gotten from our foil academy (thousands of users) to build the most dynamic and playful all-around kite foil package on the market, period. This is Slingshot innovation at its finest, and it's years ahead of the competition. Look around, do your research...you'll see what we mean.
The 2018 Hover Glide FKite package is equipped with the Space skate (H4) front wing instead of the H5 wing of the prior two years. The H5 was (and is) a great all-around wing, but now that we have it dialed, the H4 is the obvious evolution for the FKite package. This is one of the most versatile foils in our line. Its size and surface area provide the lift and stability needed for learning, progression, tricks, and transitions. Its unique dihedral shape provides a crazy level of dynamic carving control and self-centering flight that you have to feel to believe.
All Hover Glide wings have been re-engineered for 2018. New carbon composite is significantly lighter than years past, but still a lot less expensive than the high-end carbon only a select few foilers ever need. The magic feel of the H4 wing comes from its arched "batwing" shape that essentially acts as a self-centering device as you ride. When you lean into a turn and let off, it wants to find a level flight rather than continuing at the same angle and requiring rider input to correct. The result is a super playful and forgiving feel that lets you bounce from turn to turn like you're carving down a fresh patch of pavement on a long-board - hence its name, the Space Skate.
Features
Re-engineered carbon construction - lighter, more range and more efficient
Flight School compatible for easy learning
Modular system
Large, low-aspect wing has tons of lift and stability
Dihedral shape provides "self-centering" flight
Shift Fuse: Different connection for different performance
Aluminium mast - sturdy, affordable, super durable
Excellent wake and surf crossover
Safe-T winglets prevent injury
28" mast rather than 35"
Foil cover included
Slingshot Tech Specs
| | | | | | | |
| --- | --- | --- | --- | --- | --- | --- |
| Mast Height | Fuselage Length | Combined Wt. | Front Wing | Rear Wing | Base | Foil Speed Range |
| 28" / 71cm | 610 mm | 11.6 lbs. | Space Skate 65 & Infinity 76 | Stabilizer 42 cm | Pedestal | 8 - 20 knots |
Slingshot Wing Information
Space Skate 65cm (H4)
The Space Skate is a bouncy, skateboard-like feel that is perfect for those looking to progress or for those leaning towards the freeride category. With its gull wing design, the wing allows for easy transition and turn completions. This wing is unique in size and shape, it does not have many similar attributes to anything currently in the industry. It's best to ignore the surface area on this one as it rides roughly 20% smaller than it's measurements indicate and does have a relatively low top end speed due to its drag.
2020 Slingshot Infinity 76cm Carbon Wing
The Infinity 76cm wing almost guarantees success foiling in tiny to medium size waves or in light wind. It is so great that we inc lude with our FWind and FSurf package. It has a large surface area and unique inverted gull wing shape which makes it the perfect balance between low-end lift and pump-ability and faster top-end speed and
performance.
Where does this fit in the scheme of things?
Click here for an in-depth look at Slingshot's wing choices.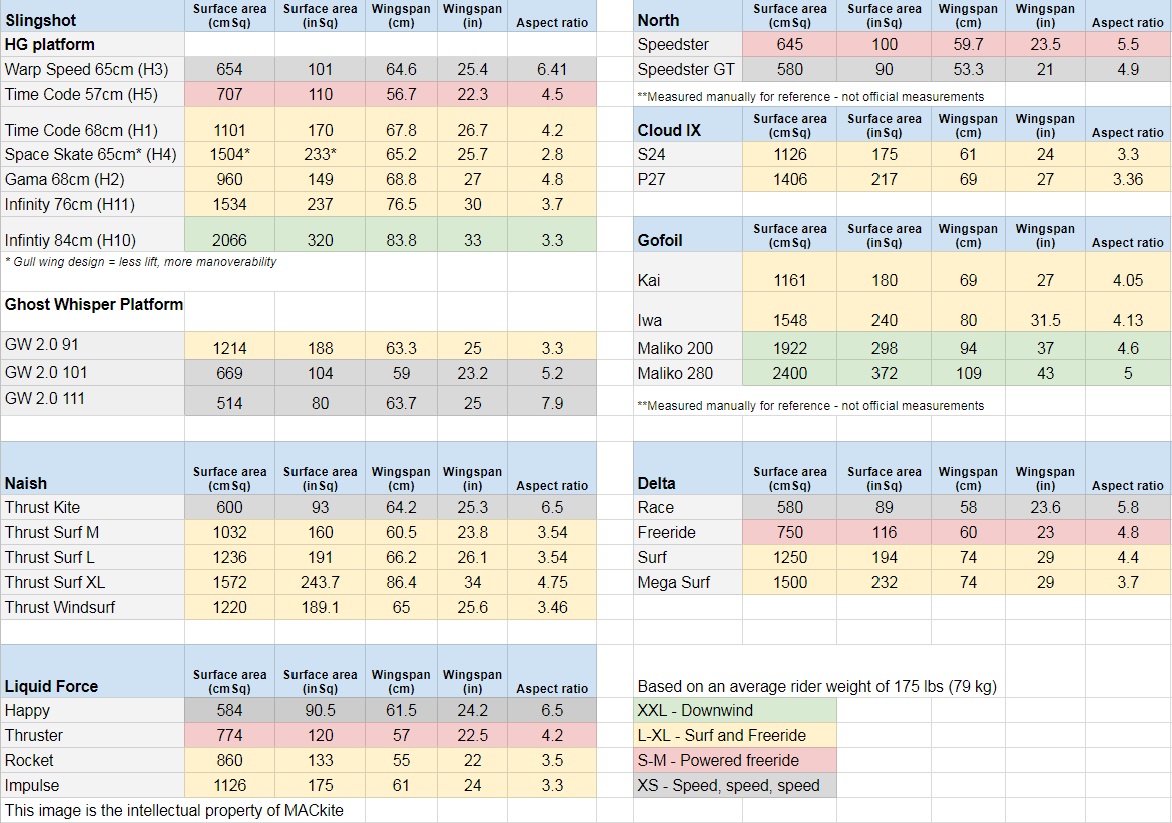 View All
Close