2023 Lieuwe FALCON Twintip Kiteboard
SKU:

UPC:

MPN:
Description
2023 Lieuwe FALCON Twintip Kiteboard - BIG AIR | HIGH PERFORMANCE
Sizes: 130x39 / 133x39 / 135x40 / 137x40.5 / 139x41 / 141x41 / 144x41.5
SIZE
WEIGHT
BOARD
WEIGHT
130x39
<50kg
1,85kg
133x39
50-60kg
1,95kg
135x40
60-70kg
2,00kg
137x40.5
70-80kg
2,15kg
139x41
80-90kg
2,20kg
141x41
90-100kg
2,35kg
144x41.5
>100kg
2,40kg
* Weight Tolerance +- 5%
Description:
Ultra light carbon design for Big Air performance with great comfort and control
Highlights:
BIG AIRS WERE NEVER THIS COMFORTABLE
BIG AIR BOOSTER
The FALCON is our lightest Big Air performance kiteboard ever. We spent years in R&D to make it a comfortable Big Air booster that gives you insane levels of speed, pop and energy return, without the usual disadvantages of riding a typical stiff carbon board. So if you want to push your Big Air game to the next level, it's good to know that many testriders have confirmed that carbon, control and comfort do go together.
NEXT LEVEL CRAFT
ROBOT-CRAFTED
Thanks to our latest invention, robot-crafted insert tracks allow you to determine the perfect stance with extreme precision and are never-to-move-again thanks to an all-new autolock system. The new inserts let you mount any binding that are on the market.
Characteristics: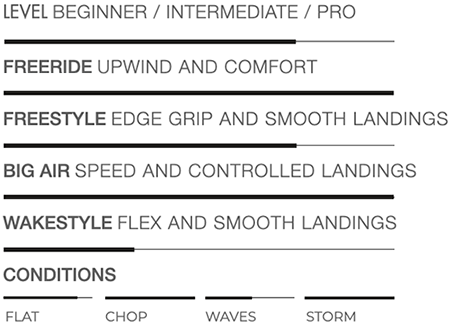 Features:
LIGHT MEANS EFFORTLESS
The ultra-light weight makes it much easier to turn, pop over waves, do board-offs and send it to new heights.
EASY TAKE-OFFS AND LANDINGS
The rail channels at the bottom keep you in control during take-off and landing. This also gives the feeling of control during fast riding.
HIGH SPEED CONTROL
The double concave ensures that the board is stable on the water because the board is sucked down a little bit. The straight outline helps to achieve higher speed with a lot of grip providing more control during more extreme conditions.
EATS CHOP FOR BREAKFAST
The relatively thin tips give the board enough flexibility during choppy conditions and it easily cuts through water. This makes it a very comfortable board, especially for a carbon!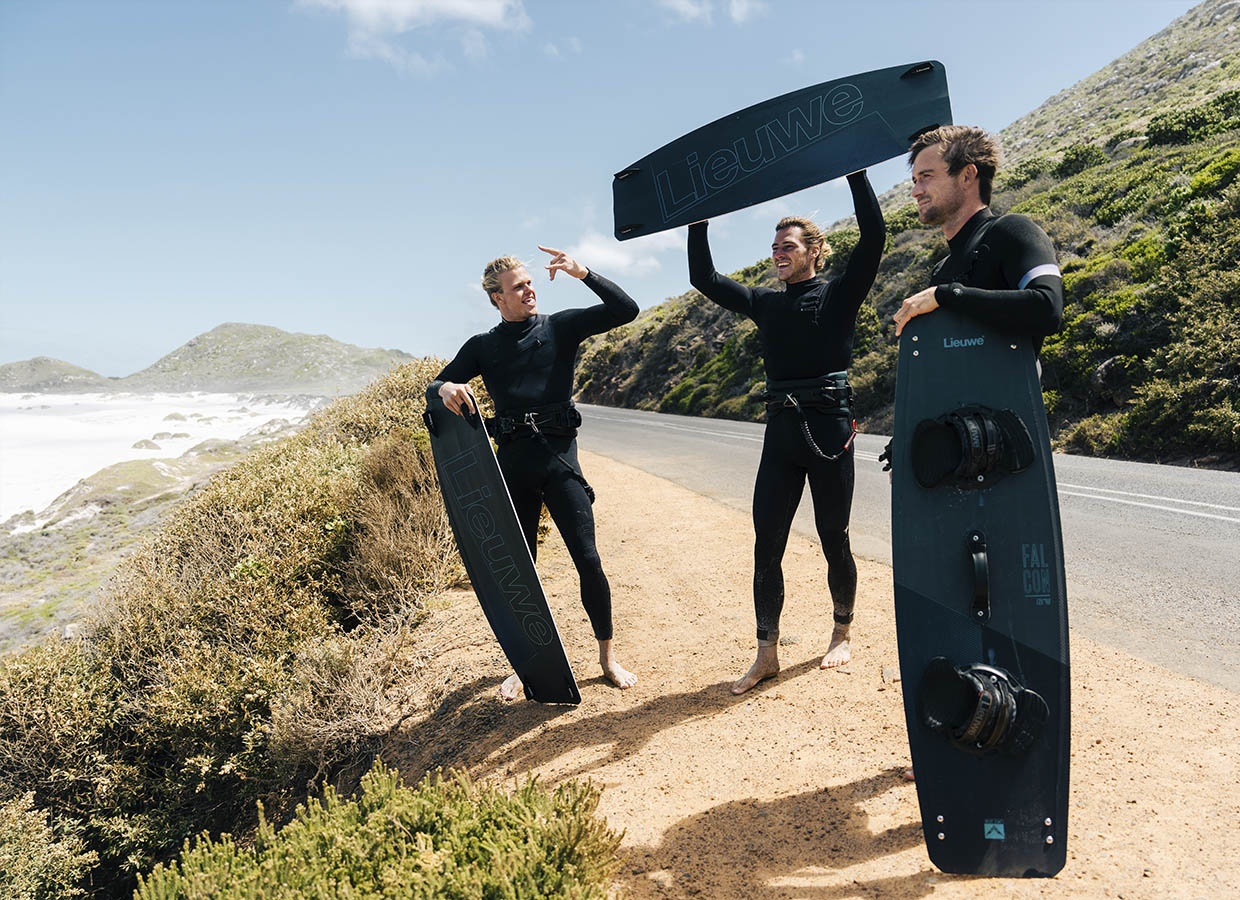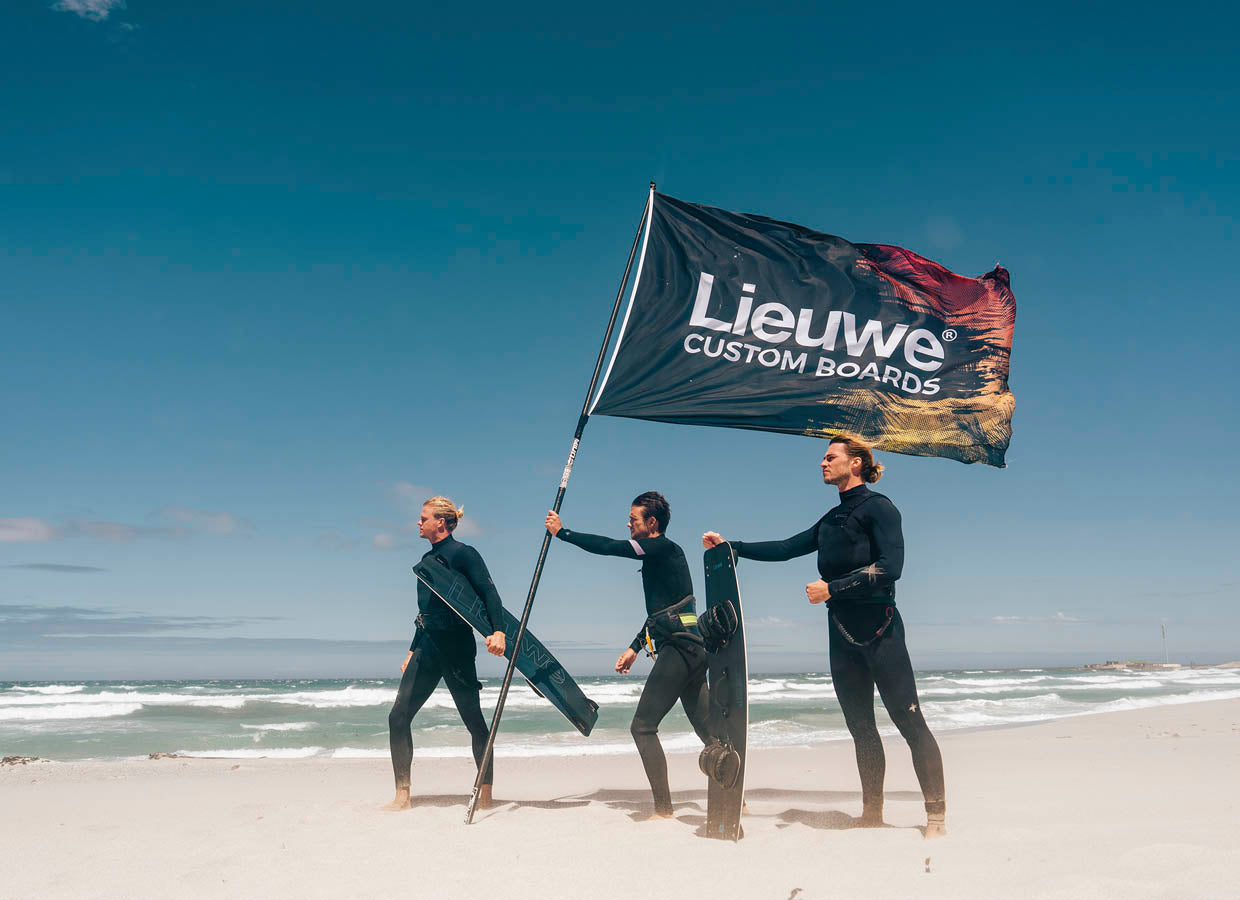 View All
Close