2019 Slingshot Rally w/ 17" Control Bar
SKU:

UPC:

MPN:

19130

Condition:

New
Frequently bought together:
Description
2019 Slingshot Rally Kiteboarding Kite
Features | Technology | Wind Range | Bar Options | Slingshot 30-Day Guarantee
Do it all and then some? Please and thank you. The 2019 Rally, back to astound and amaze, can cover all of your kiting bases with ease. If you're looking for a kite that will be your best of friends in basically any conditions, look no further - the Slingshot Rally looks good, feels good, and will let you kite good, grammar aside. Easy relaunch, great stability, and awesome ability to depower are just a few of the notable qualities for the 2019 iteration of the Rally.
What Slingshot has to say about the 2019 Rally
The Rally will take you where you want to go. Upwind, downwind, backrolls, frontrolls, mega boosts, waves or flat water, its done it all. It's even crossed the Atlantic.* The Rally inspires confidence, knowing that it will make you a better rider no matter what you're up to, your on the right kite.
Great range and depower, easy relaunch, solid upwind ability, predictable performance in gusty wind, lofty hangtime and solid crossover surf performance- if you're looking for one kite that does everything well, you will find none better than the Rally.
The Rally features a Delta-C shape, tapered wingtips and fine-tuned three-point bridle system. This design yields more depower and a wider wind range than more traditional shapes and makes relaunching as easy as a gently pull on one end of the bar. Tapered wingtip provides a tight pivot radius for fast steering and mellow, predictable loops. For jumping, the Rally's hybrid delta shape provides long, lofty airs that are great for staying under control and landing gently regardless of how high you go. For wave riding and foiling, the Rally's feathery downwind drift makes the Rally the ideal cross-over performer, while on the opposite spectrum it also unhooks relatively well for cross-over freestyle/wakestyle.
Features
The ultimate utility player - one kite for all conditions
Worry-free relaunch, wide range and great depower
Solid crossover surf performance
Forgiving, safe and stable - great for user friendly progression
Lofty airs, fun freeride performance
Slingshot Technology
One Pump Speed System
We invented one pump, then we reinvented it. This dramatically reduces inflation time so you can have more time where it matters: the water.
Splitstrut
Another first by Slingshot: strut integration right into the kite's canopy rather than being hung. This integration improves overall kite rigidity and allows for lighter weight struts which mean a more aerodynamic frame.
Connect Forward Attachment Point
Steering lines are connected directly to the forward "sweet spot" geometry of the kite. This provides better feel and better handling.
New Striking Graphics
Built to stand out on the beach, Slingshot has never been one to conform, with these new graphics every rider on the beach will know where and who you are.
Open C Delta Profile
This profile will lend itself to a tighter turning radius, more low end grunt, bigger loftier jumps and more depower at the bar.
No Pulleys. No BS.
Direct feel and precise control, with no lag time, delivers enhanced responsiveness and unmatched upwind performance.
Wind Range*
| | | |
| --- | --- | --- |
| Kite Size | Windrange (KN) | Bar Size |
| 5 M | 19 - 40+ | 17" or 20" |
| 6 M | 17 - 37 | 17" or 20" |
| 7 M | 16 - 35 | 17" or 20" |
| 8 M | 14 - 33 | 17" or 20" |
| 9 M | 13 - 30 | 20" |
| 10 M | 11 - 27 | 20" |
| 11 M | 10 - 25 | 20" |
| 12 M | 10 - 22 | 20" |
| 14 M | 9 - 19 | 20" or 23" |
*Based on 175 lbs - 80 kg rider
Slingshot Control Bar Options
The Slingshot Compstick bar with the Guardian system sets the industry standard for simplicity and effectiveness. The "everything you need and nothing you don't" mentality of Slingshot is personified in this beautiful piece of kite-controlling artwork.
17" x 20m - Kite sizes 4-8 meters
20" x 20m + 3m extensions - Unviersal size for kites 4-17 meters
23" x 27m - Kite sizes 14-17 meters
The Slingshot Compstick bar with the Sentinel system features everything you enjoyed about the classic Compstick, with an above-the-bar depower system. Don't be confused by the synonymous names - the two Slingshot bar offerings are clearly differentiated by the location of the depower system and an updated safety release system. If you enjoy more of an "out of the way" setup, the Sentinel is the bar for you.
Control bar sizes are consistent with the above chart.
If you're a dedicated surfer/freerider and you aren't looking to unhook, the new Talon is the perfect addition to your Slingshot bar. The chicken loop is quickly and easily replaced with the Talon system to bring the bar closer to your chest and allow more fluid motion between the bar and your harness system.
RIDE ENGINE SPREADER BAR IS REQUIRED FOR THE TALON CHICKEN LOOP REPLACEMENT
Slingshot 30-Day Kite Performance Guarantee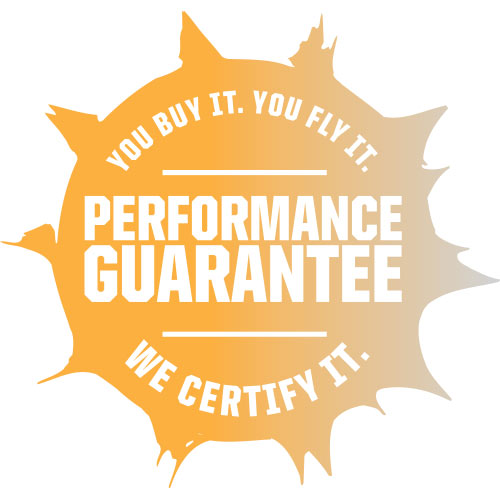 We want you to be as confident in your purchase of a Slingshot kite as we are in the genuine quality we build into every product we make. That is why we offer an exclusive 30-day performance guarantee, in addition to our standard warranty policy.

If you are not completely satisfied with the performance of your Slingshot kite within the first 30 days of purchase, we will exchange it for a different Slingshot kite.*

The kite must have been purchased NEW from an authorized Slingshot Sports dealer, within the last 30 days. All CURRENT MODEL YEAR (inline) kites are eligible for this program and can be exchanged for an equivalent size of a different model of the same model year (e.g. 2019).
View All
Close