2019 Slingshot Hover Glide FSurf Foil
SKU:

UPC:

MPN:

19720000

Condition:

New
Frequently bought together:
Description
2019 Slingshot Hover Glide FSurf Foil
Includes: 28" Mast, Pedestal, 610mm Shift Fuselage, Infinity 76cm (H11) Front Wing, 42cm Rear Wing, Hardware, and Rear Wing Shim
This setup has been long awaited by surfers and finally, the time has come. The Slingshot FSurf now has a larger and more efficient front wing with the Infinity 76cm. It has noticeably earlier lift than the previous Gamma 68cm (H2) wing with a similar top end speed. Heavier riders and tiny swell finally have an answer from Slingshot on the most durable and affordable system out there.
The magic of this setup seems to come from the fact that it has a great low-end lift but remains comfortable much higher into the speed range than you would expect. Also, it keeps its momentum with excellent glide characteristics, which means you can fly longer without pumping your legs into oblivion. The 24" mast is long enough for most riders and will give you a little more forgiveness with the bottom on those smaller swells.
Kiteboarders, do not let the name fool you. If you are on the heavier side of 170 this foil will take your lightly powered freeriding to the next level. For that reason, it is the new favorite around our shop.
What Slingshot has to say about the FSurf
Ride waves the way you want to, not the way you have to.
Easy to catch a wave. Once you are up it rides waves effortlessly without the need for excessive "monkey pumping". Unless of course, you want to pump, then go for it on the way out.
IMPORTANT NOTE: There are plenty of foils out there with tons of lift, but they tend to be super slow and can't keep up with most waves without pumping to generate speed. Faster foils, meanwhile, need more speed to get going and don't really work for the small, rolling waves foilers love so much. The FSurf package, equipped with our new INFINITY wing, is the best of both worlds. A large outline provides all the low-end lift and pump-ability you'll ever need, while its unique inverted gull wing shape allows for much faster top-end speeds than foils with a similar surface area.
All Hover Glide wings have been re-engineered for 2018. New carbon composite is significantly lighter than years past, but still a lot less expensive than the high-end carbon only a select few foilers ever need. The magic feel of the Infinity 76 comes from its inverted gull wing shape that gives you the easiest lift and glide performance. The great lift and stability at low speeds make learning to foil a breeze, but fear not, this is not a wing you will outgrow. Its unique shape will make turning and pumping feel like second nature. After all what fun what would be riding waves if you couldn't turn? With the new Infinity wing, you will be making endless laps around your friends.
Features
New H11 Infinity 76 wing - tons of lift, tons of range
New carbon construction - lighter, more range and more efficient
Modular Hove Glide system
Shift fuse allows different connection for different performance
24" Aluminium mast - sturdy, super durable, ideal size for surfing
Safe-T winglets prevent injury
42cm rear wing
Technology
Flight School Compatible
Industry's first and best graduated mast learning system
New Infinity 76 Front Wing
More lift and stability
Flat-Loc Connection
Strongest, safest, and most secure wing to fuselage connection
Re-engineered Carbon Construction
Lighter, stronger, more efficient
Shift Fuse
2 versatile mast mounting options for different performance
Slingshot Tech Specs
| | | | | | | |
| --- | --- | --- | --- | --- | --- | --- |
| Mast Height | Fuselage Length | Combined Wt. | Front Wing | Rear Wing | Base | Foil Speed Range |
| 61 cm | 610 mm | 11.4 lbs. | Infinity 76 | Stabilizer 42 cm | Pedestal | 8 - 22 knots |
Slingshot Wing Information
The Infinity 76cm has been winning hearts with its low speed lift and higher than expected top speed. The Infinity 76cm wing is designed for surf hydrofoiling and excels in small waves. The growing contingent of freeride kite foilers love this wing for light winds, small kites, downwind swell riding, and growing their carving or footwork trick arsenals. Wake foilers will appreciate this wing in the same way as surfers, it rides with ease in the smallest wake and keeps speed.
Where does this fit in the scheme of things?
Click here for an in-depth look at Slingshot's wing choices.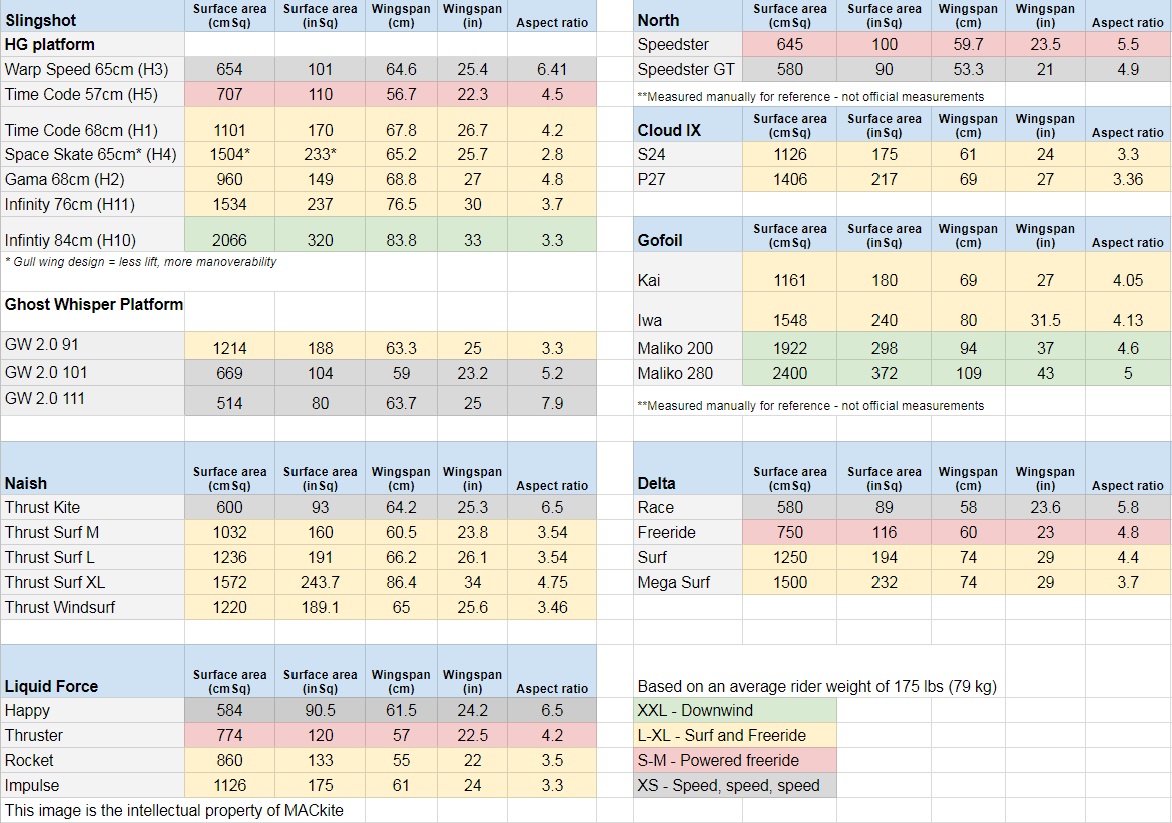 View All
Close
1 Review
great service, epic product

Rode this a few times (couldn't believe the lift, stability and turn-ability for a wing its size) before the trailing edge delaminated slightly on both sides. Called them up, sent some pics and a new one was dropped in the mail to me the next day. The replacement wing rode strong for the remaining 3+ dozen sessions of the season and it still looks like it did when it came out of the box!
View All
Close