2019 Slingshot Hover Glide FKite Foil
SKU:

UPC:

MPN:

19236001

Condition:

New
Frequently bought together:
Description
2019 Slingshot Hover Glide FKite Foil
Includes: 28" Mast, Pedestal, 610mm Shift Fuselage, Space Skate 65cm (H4) Front Wing, 42cm Rear Wing, Foil Hardware, Rear Wing Shim, and Custom Travel Bag
Slingshot has taken the next step in the progression of the Hover Glide kiteboarding platform by changing the Time Code 57cm (H5) wing for the larger Space Skate (H4) front wing. We have been selling these together since the day the H4 was released with great success, now you can get that same experience with an easy to explain FKite package rather than trying to explain the specifics of each individual part.
The new 28" mast for 2019 is the perfect mast height for this package. It is small enough to learn easily, long enough to traverse chop and provides the responsiveness and edge to edge transmission that the Space Skate wing requires. This is also a popular choice for wakefoilers who are looking for a skate-y wing to ride without the rope. With 7 new wings to choose from starting at just $299, the FKite foil is a great place to start building your quiver for any situation or riding style.
What Slingshot has to say about the FKite
We have taken all the input we have gotten from our foil academy (thousands of users) to build the most dynamic and playful all-around kite foil package on the market, period. This is Slingshot innovation at its finest, and it's years ahead of the competition. Look around, do your research...you'll see what we mean.
The 2018 Hover Glide FKite package is equipped with the Space skate (H4) front wing instead of the H5 wing of the prior two years. The H5 was (and is) a great all-around wing, but now that we have it dialed, the H4 is the obvious evolution for the FKite package. This is one of the most versatile foils in our line. Its size and surface area provide the lift and stability needed for learning, progression, tricks, and transitions. Its unique dihedral shape provides a crazy level of dynamic carving control and self-centering flight that you have to feel to believe.
All Hover Glide wings have been re-engineered for 2018. New carbon composite is significantly lighter than years past, but still a lot less expensive than the high-end carbon only a select few foilers ever need. The magic feel of the H4 wing comes from its arched "batwing" shape that essentially acts as a self-centering device as you ride. When you lean into a turn and let off, it wants to find a level flight rather than continuing at the same angle and requiring rider input to correct. The result is a super playful and forgiving feel that lets you bounce from turn to turn like you're carving down a fresh patch of pavement on a long-board - hence its name, the Space Skate.
Features
Re-engineered carbon construction - lighter, more range and more efficient
Flight School compatible for easy learning
Modular system
Large, low-aspect wing has tons of lift and stability
Dihedral shape provides "self-centering" flight
Shift Fuse: Different connection for different performance
Aluminium mast - sturdy, affordable, super durable
Excellent wake and surf crossover
Safe-T winglets prevent injury
28" mast rather than 35"
Foil cover included
Technology
Flight School Compatible
Industry's first and best graduated mast learning system
New Shorter Mast
The most beginner friendly setup just got even easier - standard mast is now 28" rather than 35"
Flat-Loc Connection
Strongest, safest, and most secure wing to fuselage connection
New Space Skate 65 Front Wing
More lift and stability
Shift Fuse
Two versatile mast mounting options for different performance
Re-Engineered Carbon Construction
Lighter, stronger, more efficient, this new construction benefits you on and off the water
Slingshot Tech Specs
| | | | | | | |
| --- | --- | --- | --- | --- | --- | --- |
| Mast Height | Fuselage Length | Combined Wt. | Front Wing | Rear Wing | Base | Foil Speed Range |
| 28" / 71cm | 610 mm | 11.6 lbs. | Space Skate 65 | Stabilizer 42 cm | Pedestal | 10 - 16 knots |
Slingshot Wing Information
Space Skate 65cm (H4)
The Space Skate is a bouncy, skateboard-like feel that is perfect for those looking to progress or for those leaning towards the freeride category. With its gull wing design, the wing allows for easy transition and turn completions. This wing is unique in size and shape, it does not have many similar attributes to anything currently in the industry. It's best to ignore the surface area on this one as it rides roughly 20% smaller than it's measurements indicate and does have a relatively low top end speed due to its drag.
Where does this fit in the scheme of things?
Click here for an in-depth look at Slingshot's wing choices.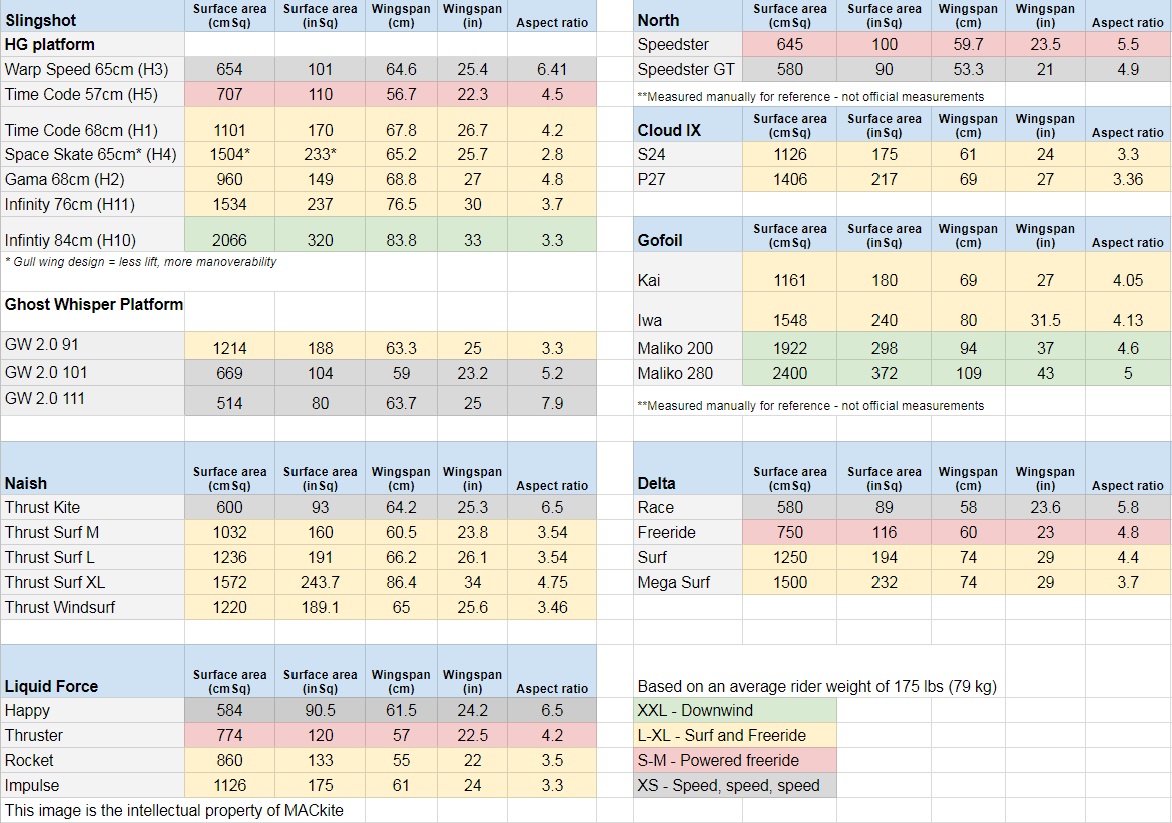 View All
Close
1 Review
Great customer service, however not accurate marketing

I recently bought this package among a number of other things. I was a bit dissappointed as I learned the hard way that there is no such thing as a custom travel bag included. I believe the description was copy pasted from the Slingshot website witought paying attention that only the 2020 package includes it, and sadly I bought this package thinking that. Unfortunately I live all the way down in Central America and cant undo what I bought and just wish it had been clearer. I havent tried the equipment yet but will do so shortly and upload another independent review.
View All
Close