2019 Slingshot SST Kiteboarding Kite
SKU:

UPC:

Condition:

New
Description
2019 Slingshot SST Kiteboarding Kite
Features | Technology | Wind Range | Bar Options | Slingshot 30-Day Guarantee
Current discount and availability
| | | | |
| --- | --- | --- | --- |
| Size | Retail MSRP | Current Sale | Discount |
| 4m | $1110 | $799.20 | 28% off |
| 5m | $1165.56 | $839.20 | 28% off |
| 6m | $1221.11 | $879.20 | 28% off |
| 7m | $1276.67 | $919.20 | 28% off |
| 8m | $1387.78 | $999.20 | 28% off |
| 9m | $1443.33 | $1039.20 | 28% off |
| 10m | $1554.44 | $1119.20 | 28% off |
| 12m | $1665.56 | $1199.20 | 28% off |
Well folks, it's officially the year of the foil. Art thou perchance looking for a kite that'll let you dink around on a surfboard, charge some waves, and also have your back in all foiling conditions? The Wave SST, the favorite kite of our Lucas (a MACkite Crew Member), will do it all. Drifting, surf and foil performance, nigh-on-invincible construction, a bridle designed to prevent wingtip wraps…can't beat this kite out in the surf or for foiling. Relaunches really well in less-than-optimal conditions, which will save your session when you inevitably crash the kite whilst foiling. Don't lie to yourself, you know you want one.
What Slingshot has to say about the 2019 SST
The SST means surf, foiling, freeride freedom. Carve upwind for miles to find the best swell, slash harder than riders half your age, then dash downwind, swap your surfboard for a foil and do it all over again.
The magic of the SST is in its amazing drift and responsive handling, even when depowered, sheeted out and drifting downwind. Where any other kite would barely steer at all, or fall out of the sky, the SST drifts like a feather remaining quick and reactive at the bar, almost as if it knows what you're going to do before you do it.
The WAVE SST is fine-tuned to fly deeper in the window than most kites. This, combined with the kite's shape and bridle setup, yields hero-level downwind drift and steering response even when tension on the lines is minimal. It's the park-and-ride performance that you dream about. It pulls you into position, drifts with you like a shadow, then re-engages at the flick of a wrist. To better hold up to the surf, the WAVE SST features reinforced surf-tough canopy paneling designed to take a beating if it goes through the wash and a condensed version of our IRS bungee that cannot get wrapped around the wingtips.
Features
Superior surf and foil performance
Drifts like a dream
Reinforced surf-tough construction built to take a pounding
Responsive steering, even when sheeted out or drifting downwind
Condensed IRS bridle won't wrap around wingtips
Slingshot Technology
One Pump Speed System
We invented one pump, then we reinvented it. This dramatically reduces inflation time so you can have more time where it matters: the water.
Splitstrut
Another first by Slingshot: strut integration right into the kite's canopy rather than being hung. This integration improves overall kite rigidity and allows for lighter weight struts which mean a more aerodynamic frame.
New Striking Graphics
Built to stand out on the beach, Slingshot has never been one to conform, with these new graphics every rider on the beach will know where and who you are.
Compact C Profile
This profile will lend itself to a tighter turning radius, more low end grunt, bigger loftier jumps, and more depower at the bar.
Compact IRS Bridle
Short condensed bridle that can't get wrapped around the wing tip. Direct feel, instant response, and superior handling even whilst depowered.
Wind Range*
| | | |
| --- | --- | --- |
| Kite Size | Windrange (KN) | Bar Size |
| 4 M | 29 - 40+ | 17" or 20" |
| 5 M | 27 - 38 | 17" or 20" |
| 6 M | 24 - 36 | 17" or 20" |
| 7 M | 22 - 33 | 17" or 20" |
| 8 M | 19 - 31 | 17" or 20" |
| 9 M | 17 - 28 | 20" |
| 10 M | 15 - 26 | 20" |
| 12 M | 9 - 21 | 20" or 23" |
*Based on 175 lbs - 80 kg rider
Slingshot Control Bar Options
The Slingshot Compstick bar with the Guardian system sets the industry standard for simplicity and effectiveness. The "everything you need and nothing you don't" mentality of Slingshot is personified in this beautiful piece of kite-controlling artwork.
17" x 20m - Kite sizes 4-8 meters
20" x 20m + 3m extensions - Unviersal size for kites 4-17 meters
23" x 27m - Kite sizes 14-17 meters
The Slingshot Compstick bar with the Sentinel system features everything you enjoyed about the classic Compstick, with an above-the-bar depower system. Don't be confused by the synonymous names - the two Slingshot bar offerings are clearly differentiated by the location of the depower system and an updated safety release system. If you enjoy more of an "out of the way" setup, the Sentinel is the bar for you.
Control bar sizes are consistent with the above chart.
If you're a dedicated surfer/freerider and you aren't looking to unhook, the new Talon is the perfect addition to your Slingshot bar. The chicken loop is quickly and easily replaced with the Talon system to bring the bar closer to your chest and allow more fluid motion between the bar and your harness system.
RIDE ENGINE SPREADER BAR IS REQUIRED FOR THE TALON CHICKEN LOOP REPLACEMENT
Slingshot 30-Day Kite Performance Guarantee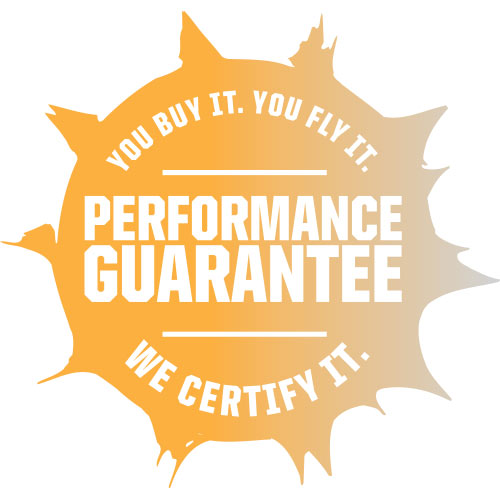 We want you to be as confident in your purchase of a Slingshot kite as we are in the genuine quality we build into every product we make. That is why we offer an exclusive 30-day performance guarantee, in addition to our standard warranty policy.

If you are not completely satisfied with the performance of your Slingshot kite within the first 30 days of purchase, we will exchange it for a different Slingshot kite.*

The kite must have been purchased NEW from an authorized Slingshot Sports dealer, within the last 30 days. All CURRENT MODEL YEAR (inline) kites are eligible for this program and can be exchanged for an equivalent size of a different model of the same model year (e.g. 2019).
View All
Close