2019 Slingshot HG Infinity 76cm Front Wing
SKU:

UPC:

Condition:

New
Description
2019 Slingshot HG Infinity 76cm Front Wing
A long awaited addition and new favorite for everyone who has tried it. The Slingshot Infinity 76cm foil has been winning hearts at record pace with its low speed lift had higher than expected top end speed. Hence, it's position as the wing for the new 2019 FSurf foil package. Designed for surf hydrofoiling, the Infinity 76cm wing has great low speed lift for small waves, enough maneuverability to remain fun, and great top speed to keep your glide and beat the fastest sections with ease. This wing has also been exceptionally popular with our freeride kiteboarders for lightly powered riding. The growing contingent of freeride kite foilers love this wing for light winds, small kites, downwind swell riding, and growing their carving or footwork trick arsenals. Wake foilers will appreciate this wing in the same way as surfers, it rides with ease in the smallest wake and keeps speed. This wing makes any boat a great wake foiling boat. Closest references in the market would include Gofoil Iwa, Cloud P27 Ghost Rider, Naish Thrust Surf XL, and Delta Mega Surf.
What Slingshot has to say about the Infinity 76 Front Wing
Slingshot Tech Specs
| | | | | | | |
| --- | --- | --- | --- | --- | --- | --- |
| Foil Wing | Surface Area (cm²) | Aspect Ratio | Span (mm) | Chord (mm) | Weight (kg) | Speed Range (knots) |
| Infinity 76 | 1534 | 1.92 | 765 | 262 | 1.7 | 8 - 22 |
Where does this fit in the scheme of things?
Click here for an in-depth look at Slingshot's wing choices.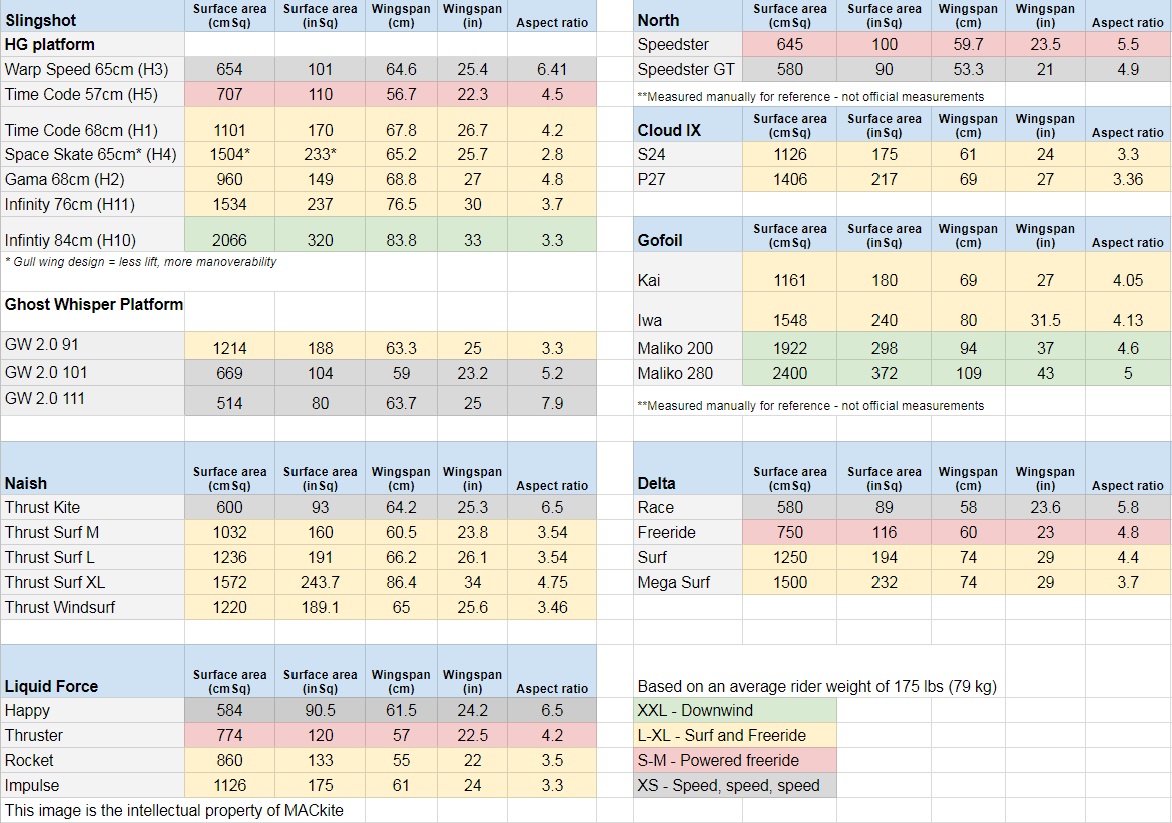 View All
Close
1 Review
2019 Slingshot HG Infinity 76cm Front Wing

I have a 2016 Slingshot Wakefoiler, I switched out the front wing with the HG Infinity 76cm Front Wing. The wing is forgiving and easier to recover if the front wings surfaces. Usually it would have been a crash, with the new wing the event is controllable. The wing also allows slower speed making it possible for almost any kind of tow boat. The board also has good high speed stability, I was concerned with the bigger wing that it would be hard to hold down at high speed, but it was not an issue, it was a non-event.
View All
Close